DIY Tutorials – Furniture x Lemonaid
It's the inner values that count, for sure. But it doesn't hurt if good things are also nice to look at. This applies to our organic soft drinks in their stylish bottles and crates as well as other things that surround us in our everyday lives – for example, furniture. Great that both can be combined perfectly thanks to upcycling.

Since the beginning of our social beverage project, we have built a variety of things from our empty crates and bottles: Whole bars for the best festivals out there, DIY stools for the charming café around the corner or unusual lamps made from countless Lemonaid bottles. And it's not just us who have set our wits to work in search of the best DIY ideas: Creative collaborators, such as the great Ghostbastlers, have contributed more brilliant ideas.




High time to collect the best ideas and develop tutorials for all of you with which you can make the upcycling stools, shelves & co. with little effort and costs yourselves. Hence, we locked ourselves in the workshop with the Ghostbastlers, forged out plans, sawed and drilled. The result: easy to understand step-by-step instructions to make your home even more beautiful – and more sustainable.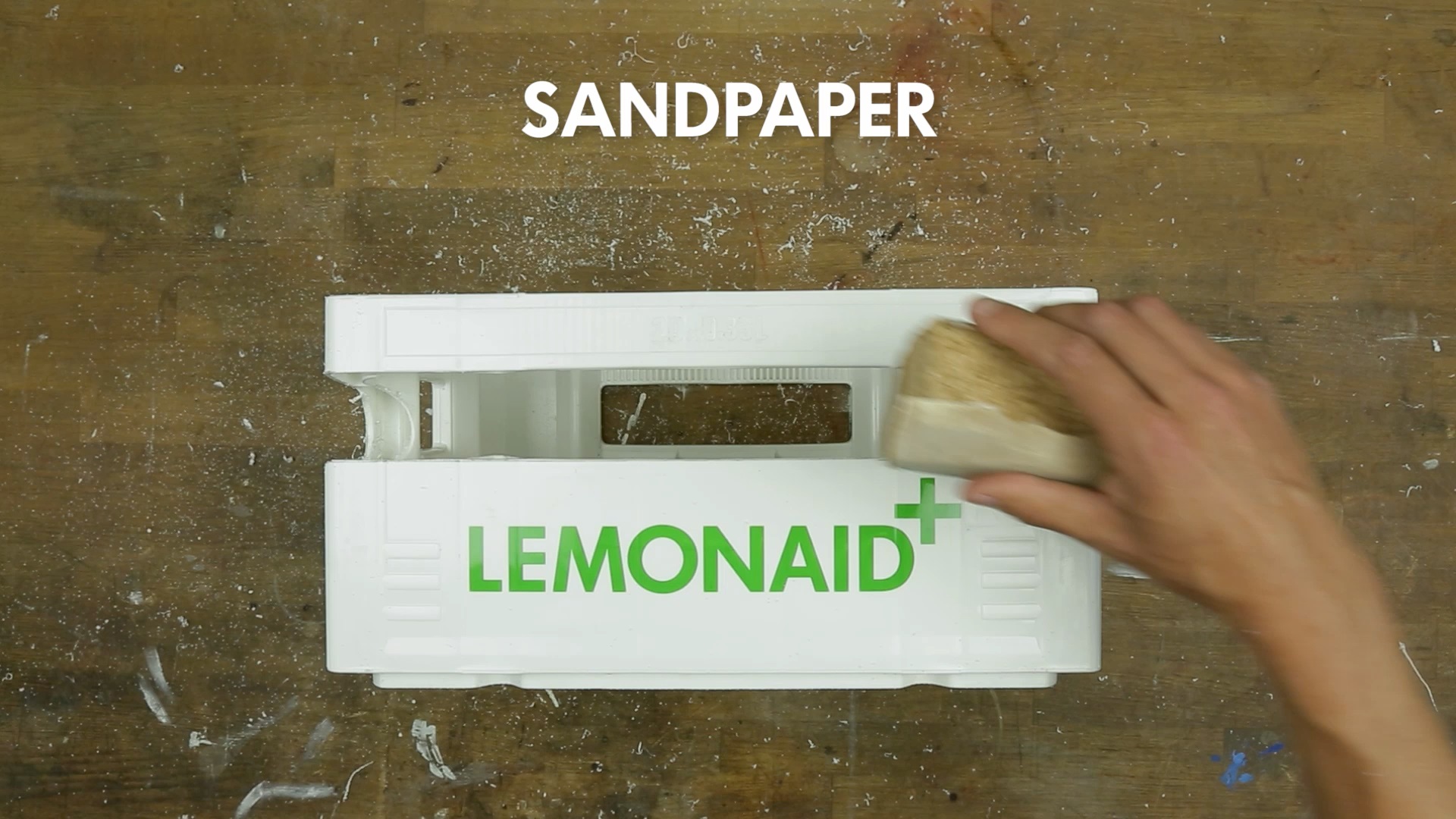 You love your bike, but it is constantly in the way in your apartment? No problem. With our DIY bike rack tutorial you can make an elegant bike holder out of an empty Lemonaid crate, a wooden plate and a few screws in an instant.


Download: Step-by-step tutorial DIY bike rack

You admire the simple, yet beautiful stools made out of empty Lemonaid crates in front of your favourite café – but you don't want to have to steal them? We've got something for you: The DIY stool tutorial on how to pimp your balcony in upcycling-style without great craftsmanship.


Download: Step-by-step tutorial DIY stool

Spices can be found in your shared kitchen in a variety of places – just not where you need them when cooking? The majority has lost its taste anyway, since they are carving out a miserable existence in torn bags? Once more, we have a remedy. The DIY spice rack tutorial will show you how to make a beautiful upcycling spice rack from a nice piece of driftwood and some empty Lemonaid bottles.


Download: Step-by-step tutorial DIY spice rack

Three examples for many more ideas on how to pimp your apartment or balcony by upcycling our bottles and crates. We can't wait to see your self-made stools, shelves and bike racks – and all the other DIY ideas you come up with.

Happy tinkering!